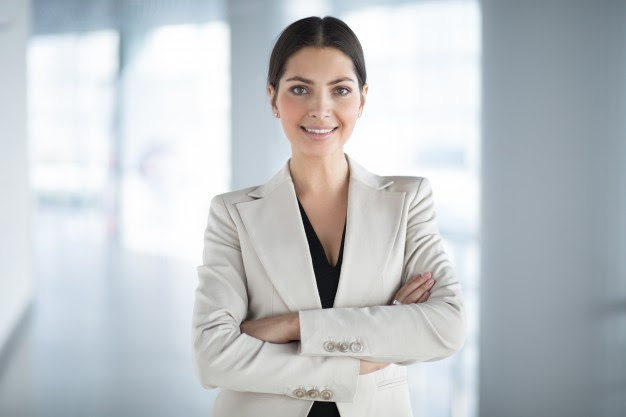 Wherever you are reading this and on whatever device it is, I want to share some great news with you. 
What, there is great news in this very confused and chaotic world?  Oh yes, there is…
 
My coaching career has been dedicated to being exposed to people looking to move from self-doubt to finding their confident success.  They have heard me in a keynote presentation to 4,000 people or in a small industry chapter meeting discussing the "latest" way to lead, communication and shift your behavioral performance.  (Be sure to invite me to speak – my calendar is filling up.)
The excitement is that in the audience, there you sat listening and hearing something that created a shift for you profound enough to contact me after the presentation…in person, via text/email.
 
Courage.  You got out of your own way and said, "yup now is the time and here is the person who can help me."
 
My career as a coach/consultant/speaker/author/facilitator is a privilege.  You have challenged me to the depths of my feelings and knowledge.  You demanded truth and shied away from the response. 
 
"What if I am not good enough to learn this, do this, be this?"  And what you did not know, but found out very quickly in our coaching, is that asking those questions had already moved you from inaction to action; from hiding to intention; denying your talents and strengths to allowing yourself to find out how stinking remarkable you are…and feel it and use it for you, your family/relationships, your business, your team. 

 
It is time to introduce you to some of the people I have coached so you can see how they shifted, tried, learned and succeeded to own these skills to use them again and again. So you can see you in them.
 
Here are some of the people I have had the privilege to coach with and support.:
 
Senior Manager, female, angry and righteous.  What if you spent most of your career being right?  Not knowing that it had everything to do with how smart and empathetic you are, but you thought it was because of all the stupid people, lazy and just someone how got up each day to annoy the crap out of you.  After your assessment debrief with me, you discovered the real human that you are; that your stories were flawed and that the majority of the people in your environment just weren't as smart and quick as you.  AND because you have heart and contribution as part of your value system, you were able to shut down the righteous noise, look forward to the work you loved, contribute to the strategy of the organization and then breathe in the sweetness of some peace and caring.
 
Lobbyist, female, opposed and filled with self-doubt.  No one in the halls of justice had any idea of how afraid and unsure she was, they only knew her as an effective, no-nonsense, challenging expert.  Rarely invited to lunch; gatherings; receptions because she was unable to get out of her own way and interact as a social being.  Rejected, sad and a really ineffective public speaker because of her resistance to being spontaneous – if it were not researched and in her notes, it did not exist.  The shift came after her leadership assessment debrief where she could see her talents and strengths and how she was being observed.  She wanted the respect as an expert, but also the dynamic of a social being.  She moved from afraid to confident in 6 months by a daily commitment to who she is rather than her stories of what she was not.  She is now a highly in demand industry speaker and mediator for tough negotiations.  Confident, happy, self-reliant and practicing her interpersonal skills each day.   
 
CEO, male, technical industry, tyrannical and belligerent.  This man was told by his BOD to either learn some soft skills or he was going to be terminated.  The lack of him understanding his issues was compounded by the fact that his organization was doing well financially because of the products developed and product demand.  I met with him and immediately did an assessment because he was not going to believe anything I had to bring to him – he was right; had enormous evidence of being right; flow charts of evidence; and a team that "yesed" him.  Since he was a data and research hound, the assessment sat him right down in his seat and silenced him.  It showed him his talents and strengths and his challenges that were real and affecting his team, organization and certainly making his BOD tired of the complaints about him.  During our year of coaching together, he not only saved his team and his marriage, he created a path for all the employees to become exposed to who they are through the assessment process.  The hallways of his organization are different; he became a soft skills learning machine and the product development process became a benchmark for his industry.  Now that is change.
 
"Natalie, why tell us about these people?"  Because they ROCK!!  And they had the courage to seek coaching.

 
Your stories of what you think is real and your resistance to shifting and changing do not serve you in the long run.  There is more than the historical "being right".  Every day a new way, theory, story, is there for you to experience.  Resistance, because you think you are right, could be the block to your easy, peaceful, graceful, fun and respected career.
 
Call me.  I would love to help you become the remarkable leader, communicator and high performing person that is just waiting to be exposed…to you and where you are a welcomed contributor.  The world needs you.
To Your Success,
P.S.  Assessment Central – come debrief with me. There is no time like right now. Email me and let's get started. You will find out information key to all of your strengths, talents and challenges.
P.P.S.  VIP days  – I have not mentioned them yet this year…so sorry.  I have some coming up this spring…let's do a day together and help you shift into an action plan that works perfectly for you.  Let's schedule a call and talk about what dates will work for our schedules.  Email me!!